PRODUCT CENTER
XING TAL LONG
Precision Graphite board Substrate/Plate/Tube/Sleeve/Rod
Low price high density isostatic graphite block for sale
PBN Pyrolytic Boron Nitride MBE Crucibles With Top Quality
PBN Pyrolytic Boron Nitride MBE Crucibles With Top Quality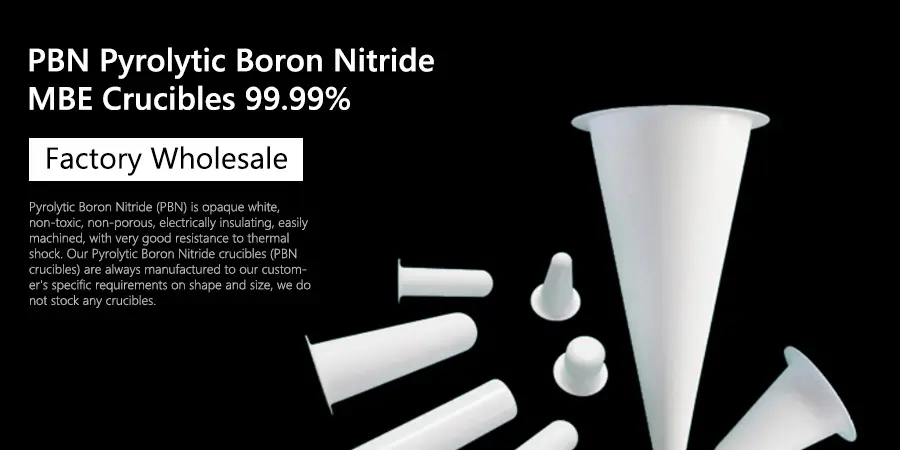 Pyrolytic Boron Nitride (PBN) is opaque white, non-toxic, non-porous, electrically insulating, easily machined, with very good resistance to thermal shock. Our Pyrolytic Boron Nitride crucibles (PBN crucibles) are always manufactured to our customer's specific requirements on shape and size, we do not stock any crucibles.
The maximum size of our pyrolytic boron nitride crucibles (PBN crucibles) we can manufacture is diameter 330mm x height 500mm x 1.0mm wall thickness. Lead times are generally 4-6 weeks from receipt of official order. All crucibles are fully cleaned before packaging and shipping
In addition to Pyrolytic Boron Nitride crucibles (PBN crucibles) we can also produce PBN tubes, PBN plate (max 4mm thick) and PBN components.
Item
Unit
Apparent Density
g/cm3
2.15-2.19
Gas permeability(He)
cm3/s
<1*10-10
Micro hardness(Knoop)
N/mm2
691.88(a-b plane)
Tensile strength
N/mm2
153.86(parallel)
Bending strength
N/mm2
243.63(parallel)
197.76(parallel)
Modulus of elasticity
N/mm2
235690
Specific heat capacity
Cal/g.℃
0.371(@ 200℃)
0.442(@ 900℃)
Thermal conductivity 200℃
W/cm.k
0.6(parallel)
0.026(perpendicular)
Thermal conductivity 900℃
W/cm.k
0.4370(parallel)
0.028(perpendicular)
Dielectric Strength(RT)
KV/mm
56
Volume Resistivity
Cm
3.11*1011
Advantages
1.High purity
2.Low denisty
3.Non-toxic
4.High electric strength
5.Good Thermal Conductivity
6.High Tensile strength
7.Excellent thermal shock resistance
8.High oxidation resistance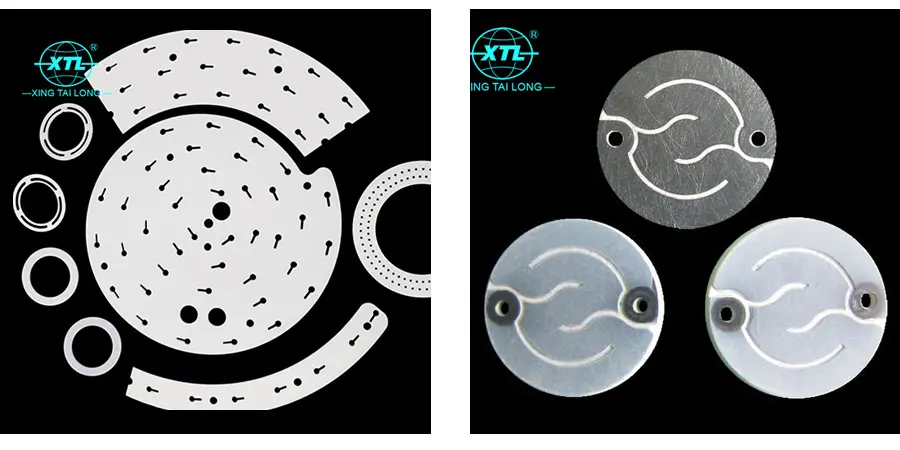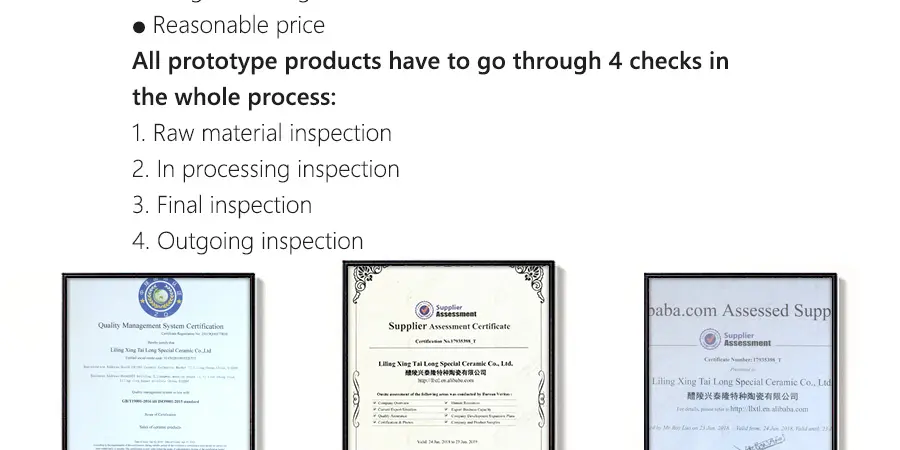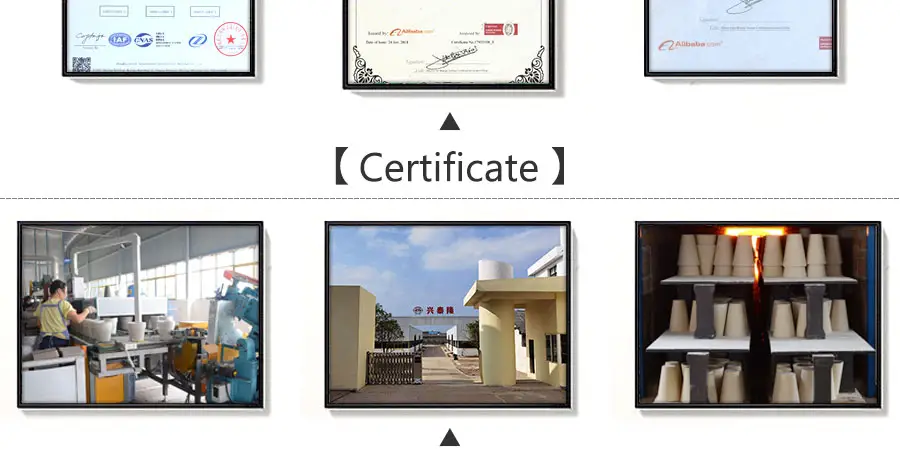 FAQ
Q1: Are you trading company or manufacturer ?
A: We are factory.
Q2: Do you provide samples ?
A: Yes, Samples in free charge.
Q3. Can you produce according to the samples? ?
A: Yes, we can produce by your samples or technical drawings. We can build the molds
Q4. Do you test all your goods before delivery?
A: Yes, we have 100% test before delivery for 3times.
Q5. After-sales service
A: If you find any broken products in mass quantity, we will produce again or compensate money directly and offer discount in next order.
We can sign the quality agreement when order confirmation. So we must make sure quality for you.
Tags:Ashes Assay Crucible, Clay Crucible, Gold Assay Crucible, Graphite Crucible, Pyrolytic Boron Nitride Crucible
Scan the QR code to read on your phone
We could not find any corresponding parameters, please add them to the properties table