PRODUCT CENTER
XING TAL LONG
XTL sintyron 95% alumina industrial ceramic substrate with hole
---
Ceramic substrate, also known as ceramic substrate, is a sheet material that is based on electronic ceramics and forms a support base for the membrane circuit element and the peripheral element. Ceramic substrate has the main advantages of high temperature resistance, high electrical insulation performance, low dielectric constant and dielectric loss, large thermal conductivity, good chemical stability, and similar thermal expansion coefficient with the component, but the ceramic substrate is brittle, the substrate made of small area and high cost.
Contact us
Products Center
---
95% alumina industrial ceramic substrate with hole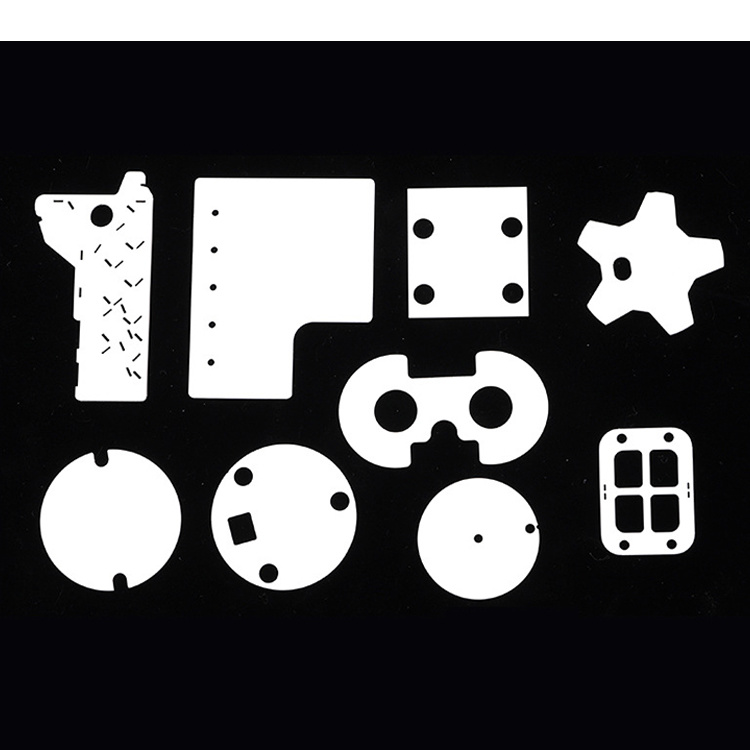 Alumina ceramic substrate according to the purity can be divided into 90 porcelain, 96 porcelain, 99 porcelain and other different models, the main difference is that the substrate doping amount is different, the less doping amount, the higher the purity of the substrate, the different purity of alumina ceramic substrate electrical properties, mechanical properties have a certain difference, the higher the purity of the ceramic substrate dielectric constant, the lower the dielectric loss. The better the finish of the substrate, for example, the dielectric constant of the alumina ceramic sheet with a purity of 99.6% is 9.9@1MHz, and the dielectric constant of the alumina ceramic sheet with a purity of 96% is 9.6@1MHz. Although the dielectric constant difference between the two is only a few tenths, it is already a considerable error in microwave radio frequency design. Similarly, the devices processed by 99 porcelain and 96 porcelain may have qualitative differences in the electrical properties of the devices because of the dielectric constant of a few points, and in general, the higher the purity of the alumina ceramic substrate, the price is relatively high.
Test item
alumina
index
unit
AL997
AL99
AL95
Principal component content
/
99.70%
99%
95%
Color
/
ivory white
ivory yellow
White
Gas permeability
/
airtight
airtight
airtight
density
g/cm3
3.9
3.8
3.7
hardness
Moh's hardness
9
9
8.8
Water Absorption
/
≤0.2
≤0.2
≤0.2
Bending strength (20°C)
Mpa
375
340
304
Compressive Strength (20°C)
Mpa
2300
2210
1910
Coefficient of thermal expansion (25°C to 800° C)
10X6/° C
7.6
7.6
7.6
Insulation strength (5mm thickness)
AC-kv/mm
10
10
10
Dielectric loss 25°C lMHz
/
v0.0001
0.0006
0.0004
dielectric constant 25°C MHz
/
9.8
9.5
9.2
Volume resistivity (20°C) (300°C) (500 °C)
Ω.cm3
>1014
>1014
>1014
2X1012
4X10"
2X10"
/
/
/
Long-term service temperature
℃
1700
1600
1400
Thermal conductivity (25° C)
W/m/K
35
34
20
Alumina substrate has the characteristics of high insulation, high thermal conductivity, high density and low dielectric loss.
Used in chip resistor, heat sink, integrated circuit board, potentiometer and other fields.
Advantages of alumina substrate:
1. The strength is higher than clay ceramics, the hardness is high, and the wear resistance is good.
2. High temperature resistance, can be used for a long time at 1600 degrees.
3. Strong corrosion resistance.
4. Good electrical insulation performance, especially at high temperatures, can withstand more than 8000 volts per millimeter thickness.
Alumina ceramic Substrate Application:
Used in chip resistor, heat sink, integrated circuit board, potentiometer and other fields.
Company Information:
FAQ
Why us?
* Professional manufacturer since 1997.
* Strict quality control on production process and tolerance.
* Free samples available
* Customized production based on your drawing or specification
* On-time delivery and reliable support and service
* Inventory available for quick shipment
* We keep confidentiality of all the drawings and business information between us.
Are you a trading company or a manufacturer?
* We are a manufaturer.
Can you provide the free samples?
* Yes,we can offer free sample if we have it in stock,but the courier fee is to be collected.
Do you accept customized production based our specification?
* Yes,we offer OEM and ODM service. Just send us your drawing if you have it. If you don't have a drawing, just tell us your idea, we will work out the drawing for you.
What's the delivery time?
* 7 working days for standard products 30 days for customized products.
What is the MOQ?
* No limit to the quantity. We can offer the best proposal and solutions according to your condition.
What is the payment terms you accept?
* T/T,LC,Western Union,moneygram are acceptable.
How to deal with the faulty?
* Firstly, Our product are produced in strict quality control system and the defective rate will be less than 2%.
If there are problems with the product, we will provide free replacement.
Intention information
---