PRODUCT CENTER
XING TAL LONG
XTL sintyron beryllium oxide ceramic plate sheet
---
Some performance characteristics of beryllium oxide ceramics have the necessary needs in the military field, it is difficult to be replaced by other materials, so for a long time in the raw materials are strictly controlled, products are almost only for military needs, rarely used for civilian use, and lost the opportunity to promote. Today, beryllium oxide ceramics can be very precise structural parts, and the structural parts can still work normally at a high temperature of more than 2000 degrees Celsius, at the same thickness, beryllium oxide ceramic substrates can be used more frequently than alumina substrates 20% higher.
Contact us
Products Center
---
Beryllium oxide ceramic plate is a high-performance material that possesses excellent thermal and electrical conductivity. This ceramic plate is composed of beryllium oxide (BeO), which is a white solid with a high melting point.

The beryllium oxide ceramic plate is characterized by its outstanding thermal stability and heat resistance. It can withstand extreme temperatures, making it ideal for applications in harsh environments. Additionally, this material has low thermal expansion and excellent thermal conductivity, allowing for efficient heat dissipation.

In terms of electrical properties, the beryllium oxide ceramic plate exhibits high dielectric strength and low dielectric loss. It is widely used in electronic devices and power systems where high electrical insulation is required.

Furthermore, the beryllium oxide ceramic plate is chemically stable and resistant to corrosion from acids and alkalis. It is also non-toxic, making it suitable for applications in the medical and food industries.

Overall, the beryllium oxide ceramic plate is a versatile material with exceptional thermal, electrical, and chemical properties. Its combination of high performance and reliability makes it a popular choice in various industries for applications such as heat sinks, insulators, and substrates.
XTL sintyron high quality metallized beryllium oxide/beo ceramic discs
Specifications
Blood glucose meters for diabetics

Gas lasers for DNA and tissue analysis

Confocal and wide field florescence microscopy equipment

Portable defibrillators

Telecom Infrastructure
Product Description
Beryllium oxide (BeO) ceramic materials are in high demand due to their superior performance at high temperatures along with a thermal conductivity second only to diamond among insulating materials.We offer solutions to any component that must provide high thermal conductivity in conjunction with electrical resistivity. Building on our unique combination of materials forming, firing and fabrication technologies, we are rapidly expanding our product portfolio to provide the next generation of beryllia ceramic materials.BeO Ceramic Materials are ideal in thermal management applications when the following design considerations are critical:
The physical size of the device or the enclosure is reduced.

The device is exposed to high ambient temperatures

Airflow or liquid cooling is not practical or prohibitively expensive

Ideal materials for heat sinks in electronic circuits

Ideal crucible material for melting and sintering operations providing superior performance at very high temperatures.
Typical Beryllium Oxide Ceramics Applications
Medical:
Blood glucose meters for diabetics

Gas lasers for DNA and tissue analysis

Confocal and wide field florescence microscopy equipment

Portable defibrillators

Telecom Infrastructure

Transistors and terminations in wireless system
Lasers
High end laser diodes for commercial systems

Industrial laser metal cutting and marking equipment

Long range fiber optic transmission
Semiconductor handling equipment
End-effectors and arm components

Wafer chucks

Crucibles for high temperature melting
Energy
Oil and gas exploration

In situ X-ray analysis for down-hole drilling

Concentrating photovoltaic (CPV) systems

Optoelectronics

Transmitters, receivers, modulators and switches

Power amplifiers and drivers
Military and Aerospace
Radar modules

Guidance modules

Microwave and millimeter-wave communications modules
Wireless Communications
Point-to-point and point-to-multi point radios

Satellite communication modules
BeO Ceramic Properties
| | | | |
| --- | --- | --- | --- |
| Property | Condition | Unit | Value |
| Density | | g/cm 3 | ≥2.85 |
| BeO purity | | % | ≥99 |
| Tensile strength | | MPa | ≥140 |
| linear expansion coeff. | 20℃-500℃ | ×10 -4 /℃ | 7-8.5 |
| Thermal Conductivity | 40℃ | W/m·k | ≥250 |
| Specific Heat | 25℃ | cal/°C gm | 0.25 |
| Hardness | 60 | Rockwell | |
| Dialectic Constant | 1MHz 20℃ | | 6.5-7.5 |
| | 10GHz 20℃ | | 6.5-7.5 |
| | 1MHz 20℃ | ×10 -4 | ≤4 |
| | 10GHz 20℃ | ×10 -4 | ≤8 |
| Resistivity | 100℃ | Ω.cm | ≥1013 |
| | 300℃ | Ω.cm | ≥1010 |
| Dialectic Strength | DC | KV/mm | ≥15 |
| Chemical stability | 1:9HCl | ug/cm 2 | ≤0.3 |
| | 10% NaOH | ug/cm 2 | ≤0.2 |
| Max. working Temperature | | ℃ | 1800 |
Available in a variety of Thicknesses
2.062" square
2.25" square
2.9" x 2.3"
3.7" square
4.5" square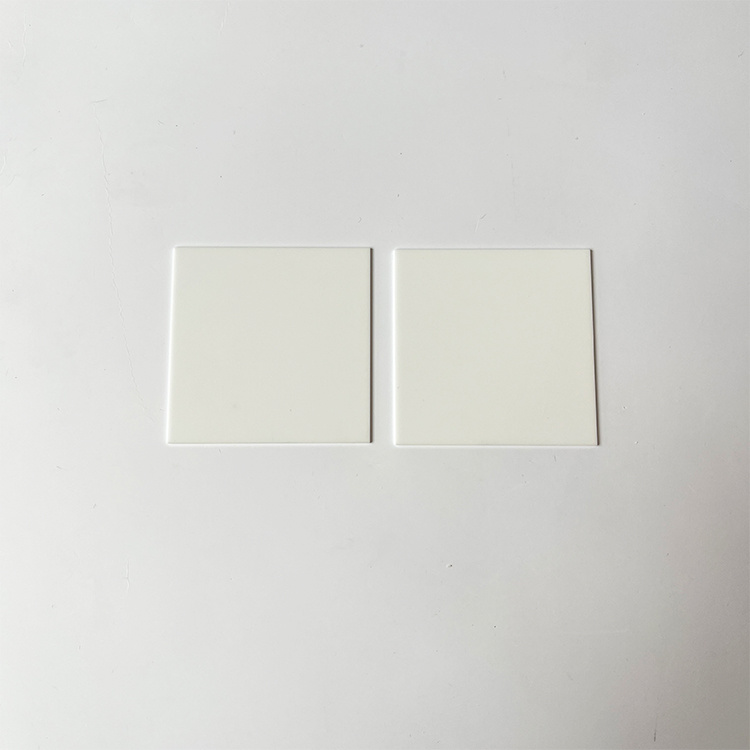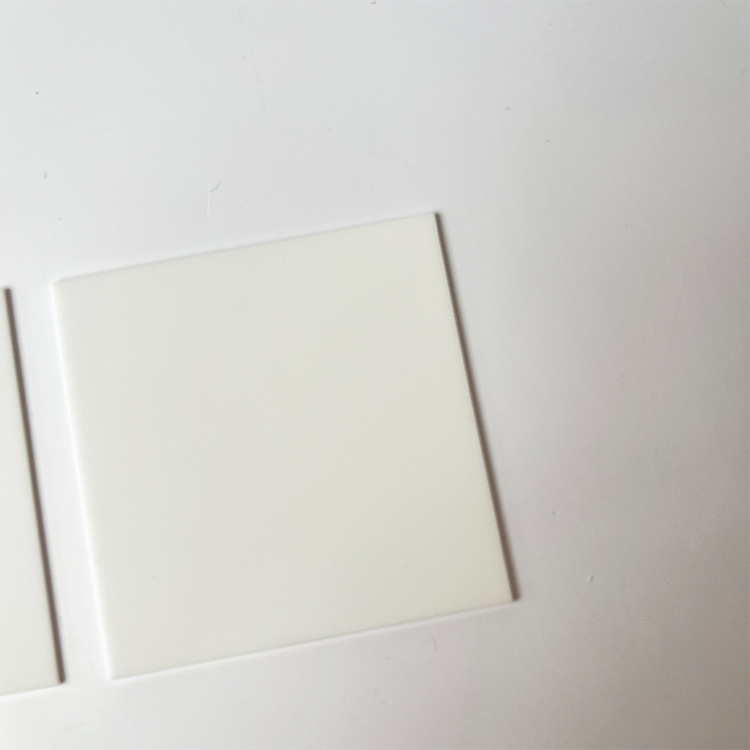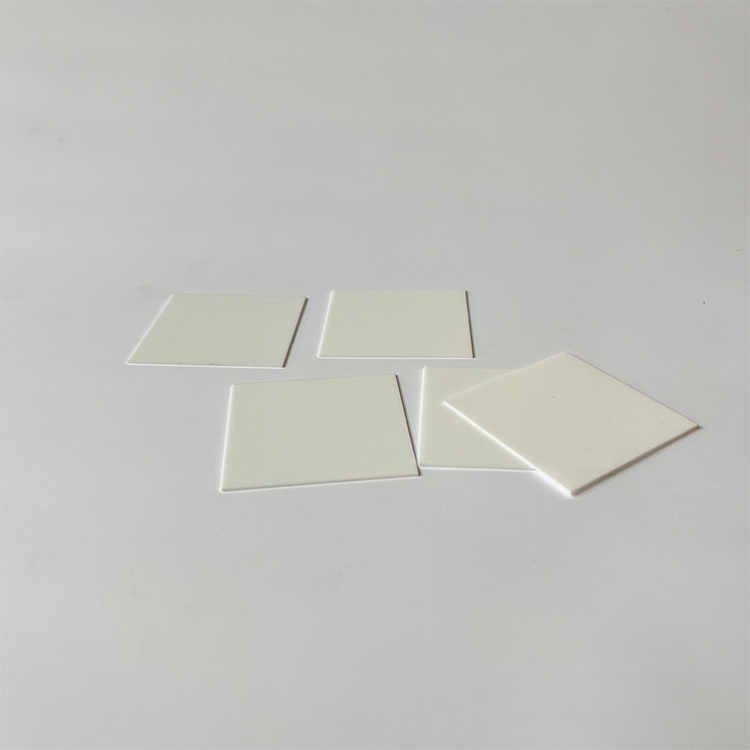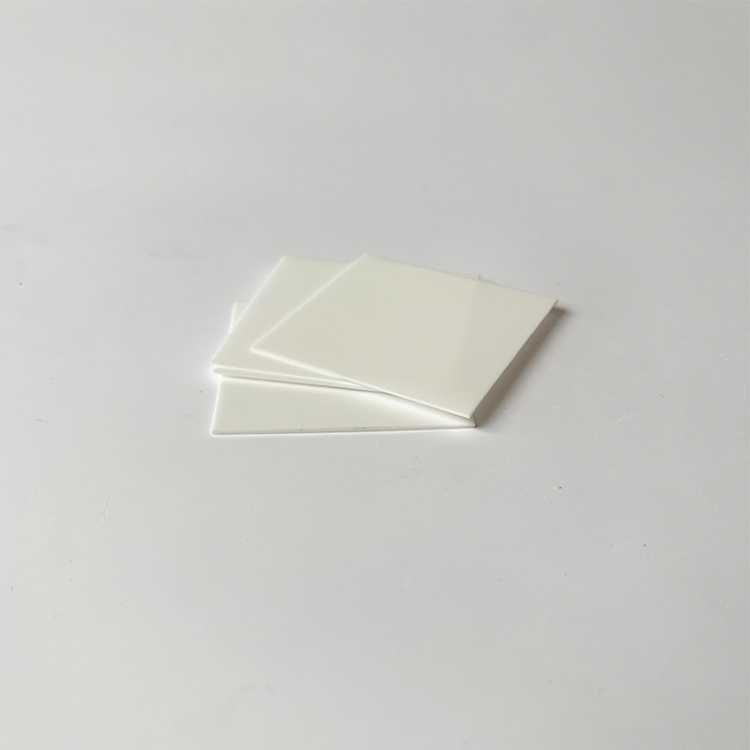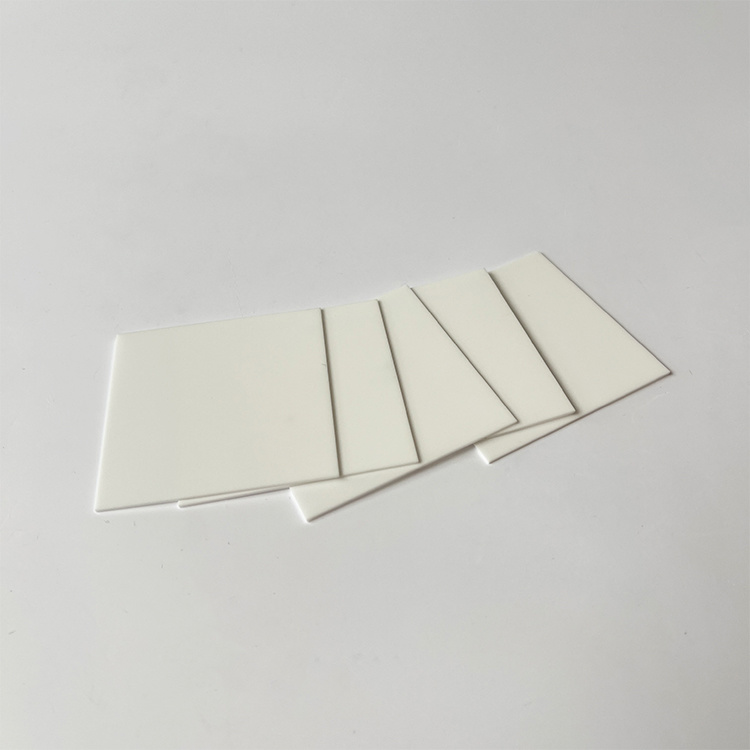 FAQ
Why us?
* Professional manufacturer since 1997.
* Strict quality control on production process and tolerance.
* Free samples available
* Customized production based on your drawing or specification
* On-time delivery and reliable support and service
* Inventory available for quick shipment
* We keep confidentiality of all the drawings and business information between us.
Are you a trading company or a manufacturer?
* We are a manufaturer.
Can you provide the free samples?
* Yes,we can offer free sample if we have it in stock,but the courier fee is to be collected.
Do you accept customized production based our specification?
* Yes,we offer OEM and ODM service. Just send us your drawing if you have it. If you don't have a drawing, just tell us your idea, we will work out the drawing for you.
What's the delivery time?
* 7 working days for standard products 30 days for customized products.
What is the MOQ?
* No limit to the quantity. We can offer the best proposal and solutions according to your condition.
What is the payment terms you accept?
* T/T,LC,Western Union,moneygram are acceptable.
How to deal with the faulty?
* Firstly, Our product are produced in strict quality control system and the defective rate will be less than 2%.
If there are problems with the product, we will provide free replacement.
Intention information
---